Meet us at the XXXV. Congress of the Hungarian Oncological Association
The Hungarian Oncological Association will hold its XXXV. Congress between November 9-11, 2023, at the Budapest Congress Centre. Clinomics Europe will attend the event, which offers a diverse, multidisciplinary scientific program with distinguished speakers.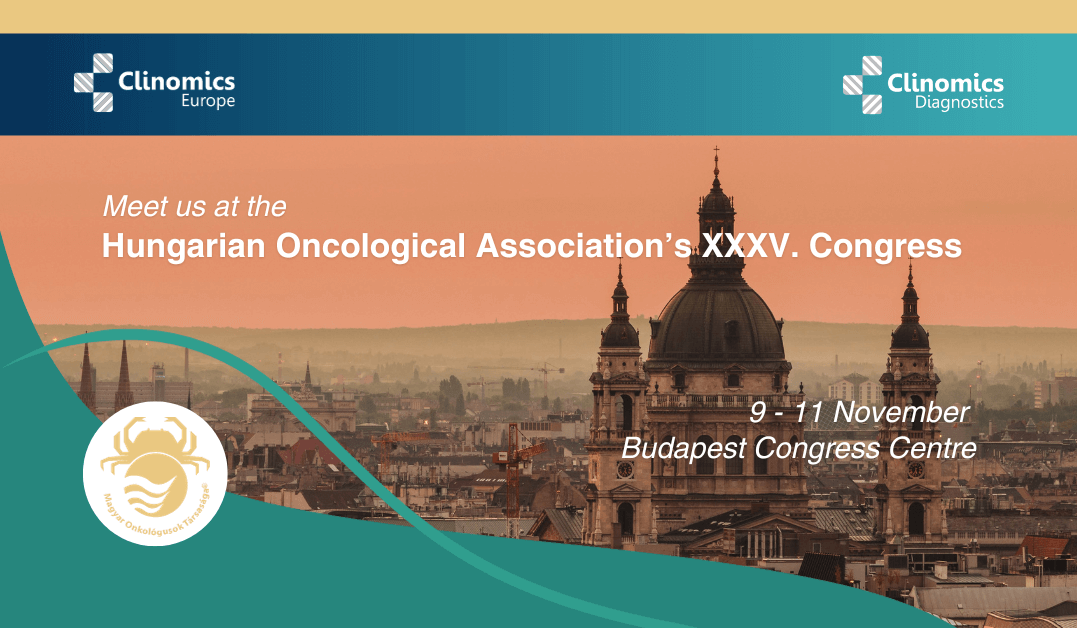 Don't miss the opportunity to meet the greatest experts in oncology and ask our professionals about our innovative multiomics-based molecular diagnostic solutions – including our cutting-edge blood-based colorectal cancer screening test, the ColonAiQ.
At the congress, our lead researcher, Dávid Kis, PhD will present our latest scientific results via a poster and a short presentation in the Experimental Oncology section.
Time and date: November 9, 2023, 17.00 – 19.00
Poster title: Circulating tumor cell molecular characterization and counting using digital PCR technology
See you at the conference!