About Altona Diagnostics
Hereby we are pleased to introduce one of our new partner Altona Diagnostics from Hamburg, Germany who developed many specific high-end PCR and other diagnostic kits.
Altona Diagnostics is a medical diagnostic company that develops and manufactures in vitro diagnostic tests for the PCR based detection of pathogens such as viruses, bacteria or parasites. Headquartered in Hamburg-Altona, Germany, altona Diagnostics is privately owned and employs more than 350 people worldwide. The company has been in the molecular diagnostics business for over 20 years and is ISO 13485 certified. altona Diagnostics sells its registered products to private and clinical laboratories globally through subsidiaries and more than 40 distribution partners.
Molecular diagnostic tests from altona Diagnostics are based on real-time PCR technology and are packaged as ready-to-use kits. The company's product catalog contains over 50 CE marked kits that are compatible with open real-time PCR platforms. In addition, altona Diagnostics offers an automated workflow solution that is complete with instrumentation, nucleic acid extraction chemistry and a dedicated software.
AltoStar® Automation System AM16
AltoStar®
AltoStar® reagents are altona Diagnostics-specific products, which are part of the workflow based on AltoStar® AM16 and AltoStar® Connect software. All tubes and containers of the AltoStar® Purification Kit 1.5, the AltoStar® Internal Control 1.5 and the AltoStar® PCR Kit 1.5 are barcoded by the AltoStar® system; for automated identification, localization and verification of lot conformity, as well as non-expiry.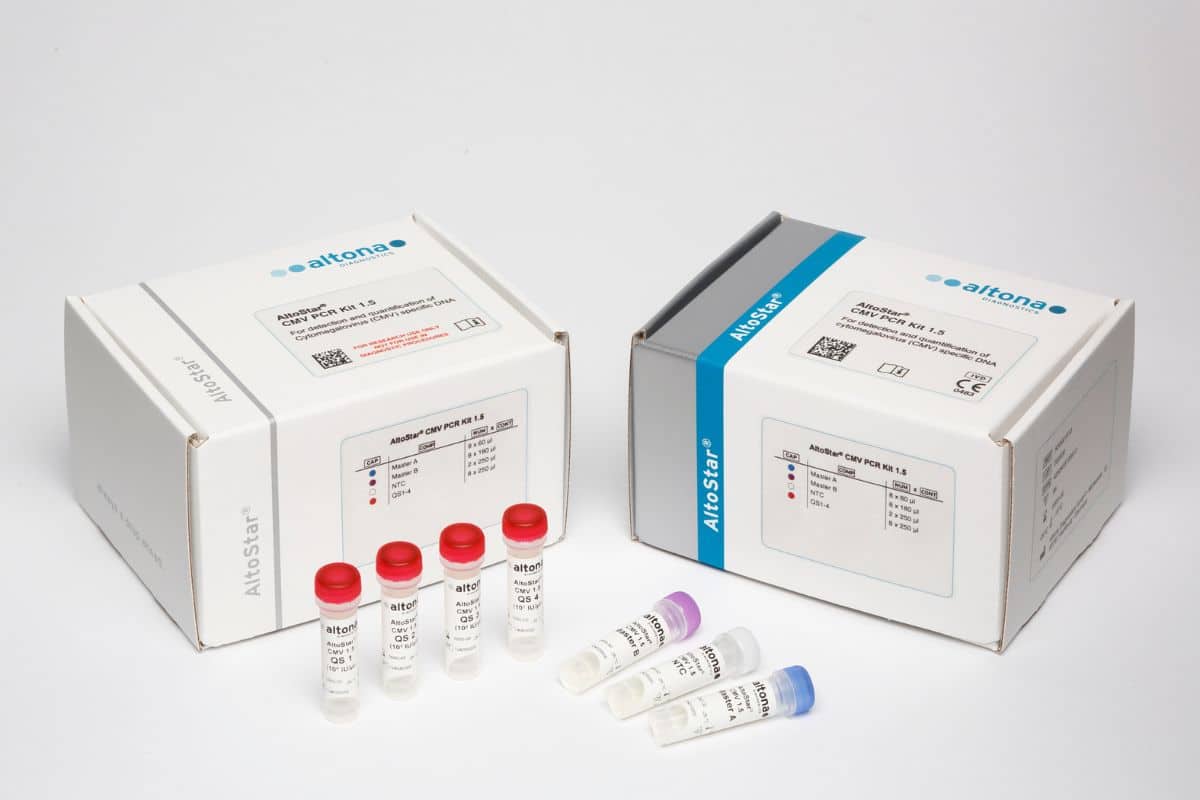 RealStar®
The RealStar® PCR Reagents are designed to amplify and detect pathogen specific DNA or RNA by real-time PCR. The RealStar® GPR Product contains General Purpose Reagents as a Master for amplification of DNA by PCR.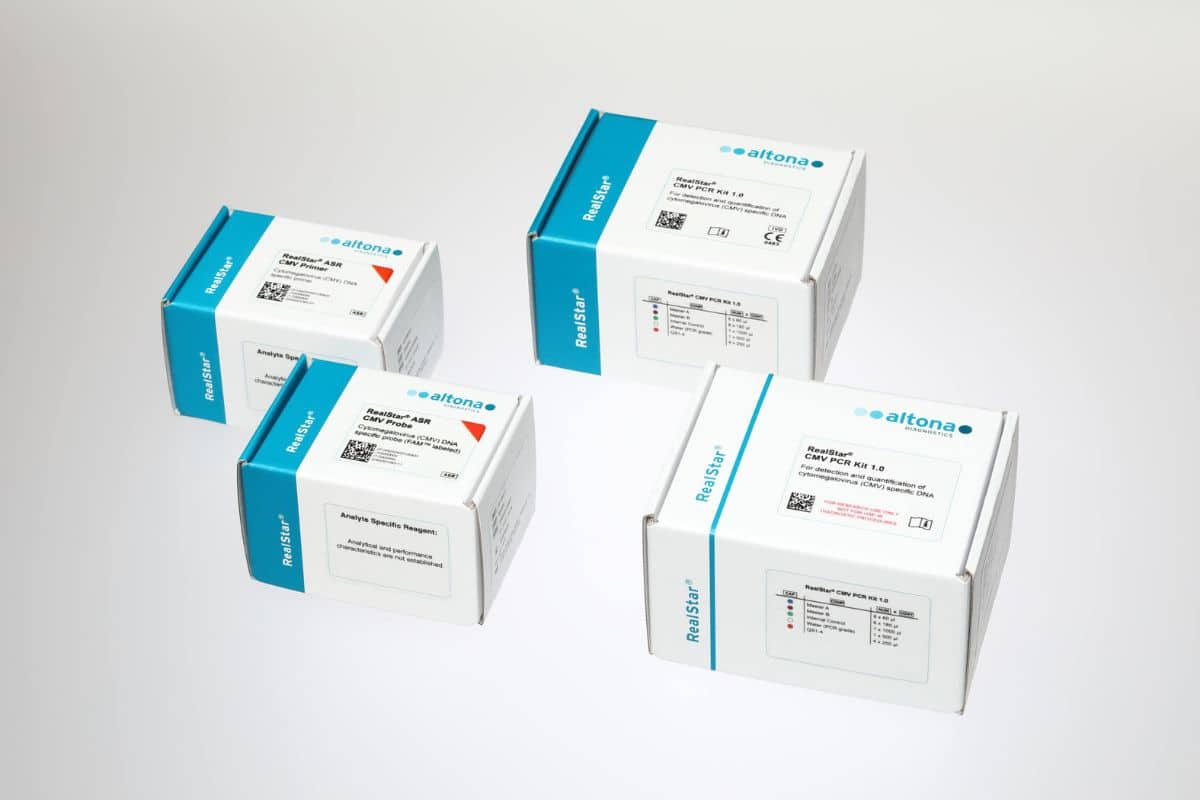 AltoStar® Automation System AM16
The AltoStar® Automation System AM16 is a robotic pipetting workstation used for sample purification and PCR setup controlled by the AltoStar® Connect software. It is intended to be used in combination with the AltoStar® Purification Kit 1.5, the AltoStar® Internal Control 1.5 and altona Diagnostics PCR kits for automated purification of nucleic acids and automated assay setup for in vitro diagnostic purposes.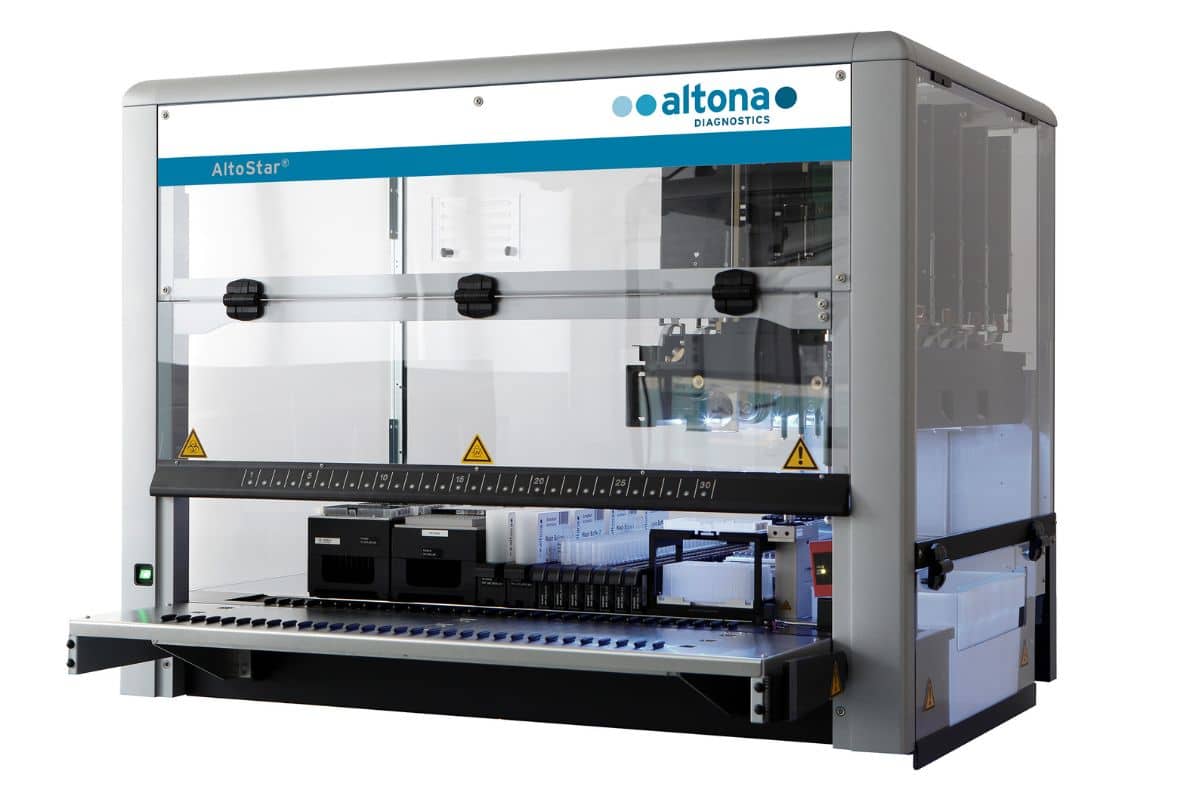 Get a quote
Fill out the form and our colleague will contact you!